Electro galvanized iron wire ,electro galvanized steel wire ,electro galvanized wire.
Used in construction binding,wire mesh,expressway fence, chain link fence, handicrafts and other fields.
BWG :6-22 5.0MM-0.7MM
Zinc coat:10-20g/㎡
Tensile strength:35-55kgf/㎜² 350-550N/㎜²
Packing:10-800kg/coil plastic inside and hassian outside/weave outside.
Production process of electro galvanized iron wire: Steel rod coil-wire drawing -wire annealing-rust removing-acid washing-boiling -zinc feeding drying -wire coiling.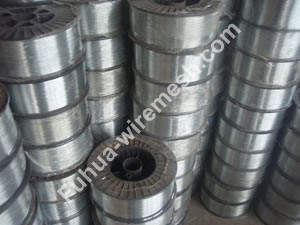 Electro Galvanized Iron Wire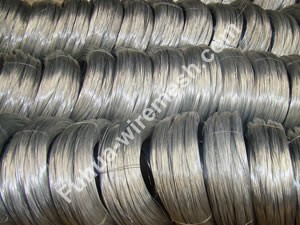 Electro Galvanized Iron Wire
Electro Galvanized Iron Wire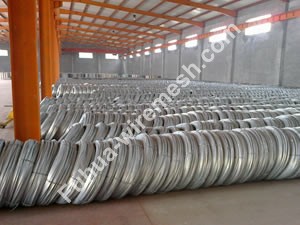 Electro Galvanized Iron Wire
Galvanized iron wire specification

Wire dia.

SWG(MM)

BWG(MM)

In metric system(MM)

6#

4.88

5.16

5.00

7#

4.47

4.57

4.50

8#

4.06

4.19

4.00

9#

3.66

3.76

3.70

10#

3.25

3.40

3.50

11#

2.95

3.05

3.00

12#

2.64

2.77

2.80

13#

2.34

2.41

2.50

14#

2.03

2.11

2.10

15#

1.83

1.83

1.80

16#

1.63

1.65

1.65

17#

1.42

1.47

1.40

18#

1.22

1.25

1.20

19#

1.02

1.07

1.00

20#

0.91

0.89

0.90