Excellent team, advanced machinery and skillful technique are the foundation of Fuhua's success; inflexible faith, strict management and wholehearted service are the guarantee of Fuhua's career.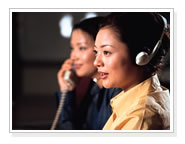 Fuhua is very successful in developing new products to meet the market demand of China and the world. Mr. Wang Wanyu, the founder of Fuhua, is also the designer and patentee of Razor Barbed Tape Wire in China. He designed the first machine to produce razor barbed wire in China to produce the new products.

Aluminum and aluminum alloy wire mesh and insect screening are the traditional and featured products of Fuhua. To meet the requirements for selvage insect screening, we developed selvage wire mesh weaving machine. Besides producing selvage wire mesh for customers with this machine, we also export this type of wire mesh weaving machine to Thailand and other countries.