Anti-climb spike Material
Hot-dip galvanized steel sheet stainless steel AISI430 or AISI304
Specification of anti-climb wall spike:
Barb length: 64mm
Barb thickness: 0.8mm - 2.0mm
Features:
Virtually impossible to climb over
Heavily ribbed for strength
Galvanized against corrosion
Power coating optional double row of barbed wall spikes
Easy to install
Maintenance free
Applications
Anti climb wall spikes are an effective and robust security device that is ideal for protecting.
Domestic, industrial, commercial, military, correctional security.
Perimeter walls, gates and fences.
Protecting building roofs
Anti Climb Spikes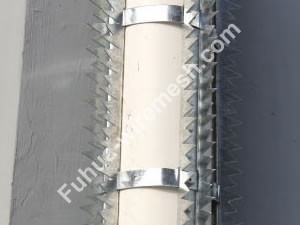 Anti Climb Spikes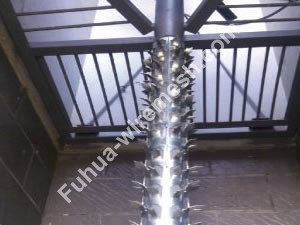 Anti Climb Spikes
Anti Climb Spikes